What is RSS Wallpaper Switchr?
RSS Wallpaper Switchr is a Mac OS X menubar App which periodically change the desktop wallpaper from RSS feeds. It was inspired by John's Background Switcher, which previously only had Windows version.
What Does It Look Like?
After starting, it has a menubar icon like this: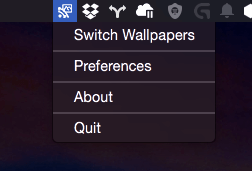 In the preference windon (as below), you can add or remove image sources in the list, setting switching interval, and set image size limitation and fitting screen orientation.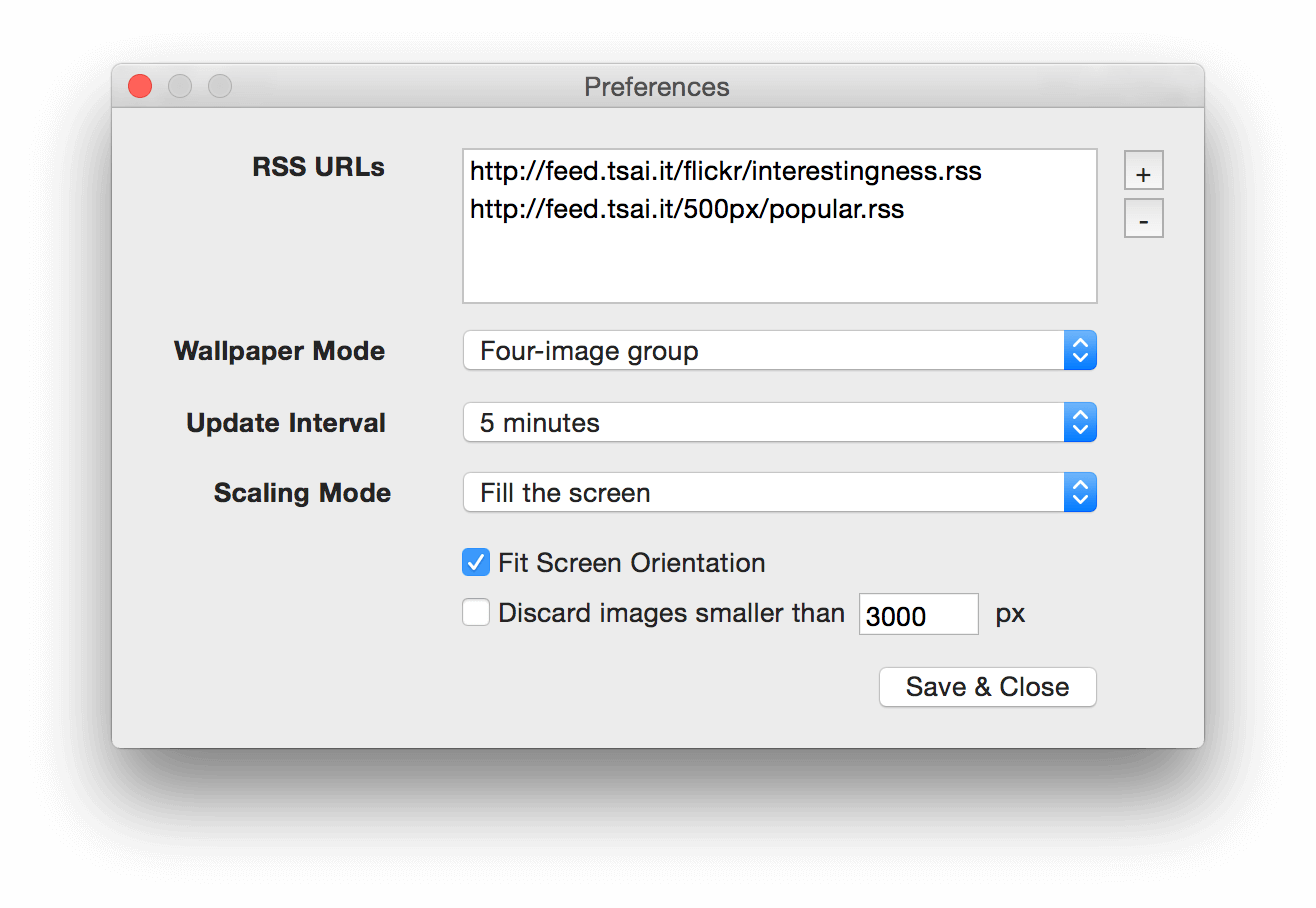 With a specific interval, it fetches images from the source list and setting the background. Two wallpaper modes can be chosen: (1) single image (2) four-image group. Different images will be set for different screens. The background scaling modes include (1) Fill the screen (2) Fit screen size (3) Centering.
Notice: The current wallpaper files are stored in the system temporary directory. Therefore, the wallpapers will be lost after restarting the system.
Download
RSS Wallpaper Switchr is an open source project, released under the MIT license. It is hosted on GitHub, and any issue will be discussed there.
Download RSS Wallpaper Switchr
Version: 0.2.0, 3.1 MB
Install & Execute
Double click the downloaded DMG file, and drag the app into Applications folder.
The first time you start the app, you might encounter an error of "can't be opened because it is from an unidentified developer."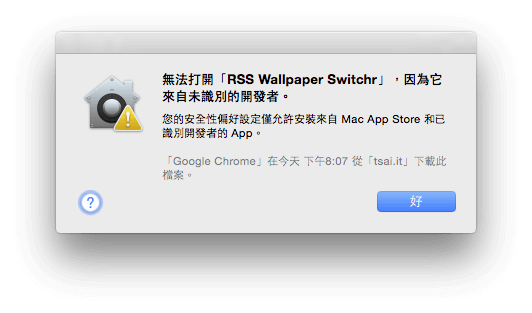 You have to force open it by
Right-click (or control-click) the application in question and choose "Open"
Click the "Open" button at the next dialog warning to launch the app anyway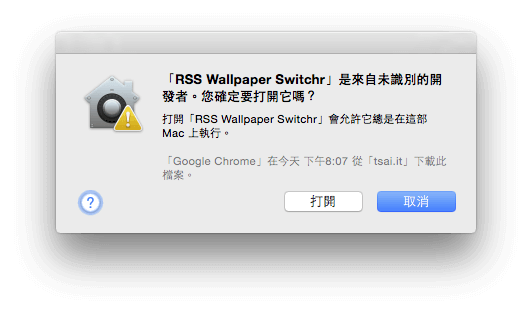 Release Notes